Networking, Communications and Technology
Broadband and Ethernet Services (EAD, EFM, FTTC, ADSL)
Helping to select the right circuit to meet your business needs for cost, reliability and with the bandwidth you need. PodiumIDC are registered with Ofcom to privide circuits through the Timico Partners, with dedicated connectivity solutions that are ideal for businesses that require a high performance, dependable, secure and resilient connection for the exchange of large volumes of data, internet and voice traffic. They are suitable for internet access or point-to-point connectivity. Third party owned network utilising its own core infrastructure and leverage wholesale party networks, as well as over 300 Ethernet POPs located in the UK via a virtual network operator agreement to provide faster, more efficient and reliable connections. Offering customers a high degree of network resilience throughout the core network and at interconnection points to wholesale network providers, and key to delivery is all circuits offered are Business grade performance.
Cabling Flood Wiring Systems
Providing network solutions with various telecom and network diagnostic tools to meet today's customer expectations, with cable testing equipment for LAN networks, test sets and other network troubleshooting & performance management solutions. With BYOD's explosive popularity of consumer devices has shown no sign of slowing. Podium IDC is a powershift partner with world leading and Gartner recognised organisation, to provide vital services for the suite of solutions and keep an "Eye on the Network" when needed most.
Data Center Design
With our vast experience and understanding of data center designs, we can help you understand the many different requirements. Ventilation, fire protection, standby power supply, networking and security are only some of the elements of a good data center.
Hosted Telephony and Unified Communications (UC)
Unified Commuincations (UC) is the real-time integration of communication services such as instant messaging, presence information, voice, mobility features (including extension mobility and single number reach), audio, web and video conferencing, fixed-mobile convergence (FMC), desktop sharing, data sharing (including web connected electronic interactive whiteboards), call control and speech recognition with non-real-time communication services such as unified messaging. UC is not necessarily a single product, but a set of products that provides a consistent unified user-interface and user-experience across multiple devices and media-types. From a voice and UC prospective, Podium IDC can offer a diverse range of intergration options of convergence are available for:
Alcatel-Lucent
Avaya
Broardsoft
Mitel
Microsoft Lync
Polycomm
Mobile Working Solutions
Network Infrastructure Design and Strategy
Printing, Scanning and Document Archiving
Managed Print Services
We are able to provide printing and imaging services that will improve your productivity and increase your profits too. All of this will be managed centrally and seamlessly for you. On-going management and reporting will ensure that your print environment is kept up and running whenever you need it.
Scanning and Managed Document Services
Imagine having instant, secure access to every piece of data in your business. When documents arrive, by whatever mean and in whatever format, we can show you how to record, action, access and archive the data they contain seamlessly and securely. Ensure compliance with data storage and protection legislation, and improve user and customer satisfaction with fast, user-friendly access to the data you need.
Document Archiving
Free up all the office space that is wasted by documents that you rarely need to see, but has to be kept for legal reasons. Archive these documents off-site, giving you back the valuable office space you need, but confident knowing that they will be kept in a secure environment.
WiFi (802.11x) Wireless
Wireless is a credible alternative to implementing fixed cabling systems and can reduce costs where new or upgraded cabling is required. It also provides flexibility for mobile workers and hot deskers as they don't need the inconvenience of a physical cable to connect to corporate systems, the key is security and a flexible range of internal and external Access Points (APs) solutions coupled with the right controller to manage the security.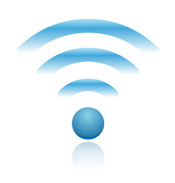 With the uptake of BYOD, more than half of all UK adults now own four or more internet-enabled devices, and use at least two of these to connect to WiFi while outside the home. What this means is that there is a growing number of people who are arriving with several devices and expecting to connect them all to the Internet. At least one of these devices, most likely the tablet, consumes considerable amounts of bandwidth as it is used to run applications, download and play videos, films and games dependent on the sector. This has far-reaching implications for the connectivity you offer for staff and guest network access.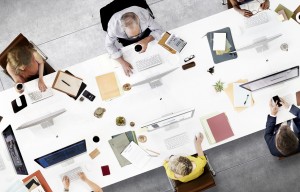 Ideal for dense and demanding wireless environments, the range of Wireless Controller is a scalable, high performance WLAN solution, flexible enough to support a few dozen laptops to several thousand tablets. Delivering enterprise grade functionality for businesses of all sizes, hotels, schools, colleges, hospitals and nursing homes, but without the cost and complexity of big IT.